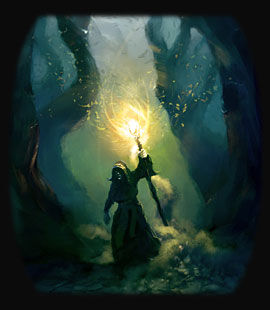 Greetings Citizens of PoxNora,
PoxNora has grown over seven years of development and merriment. In that time, this magnificent game has released numerous expansions, each including fun new runes. Now, however, it's time for a new owner to take the ring – Desert Owl Games. PoxNora still has a bright and long future ahead of it.
On March 6, 2014, PoxNora will no longer be an SOE game; it will be transferred to Desert Owl Games. SOE will transfer players' PoxNora IDs, collections, player history, etc. to Desert Owl Games. However, no personal information will be transferred. From there, Desert Owl will be working on handling integration of this data to their game services.
Around the same time that the game changes over to the new owner, Desert Owl Games, SOE will also step down as administrators on this wikia. It will also be removed from "official" status through SOE. All other admins will still stay on but we're willing to bet they may need some help assimilating any changes that Desert Owl Games may have for players.
So in the meantime, please definitely feel welcome to continue contributing to this wikia. It's not going away! If you need some help getting started check out the how-to pages and the admins page.
For all of you who have contributed to the wikia at any point – THANK YOU! The PoxNora wikia is almost 4,000 pages big because of YOU.  That is seriously an incredible accomplishment and you should all be proud. We are proud of you!  And to our amazing admins who have worked tirelessly to organize and gather data, we thank you as well. /bow
If you have any questions regarding this change as it relates to the wikia, please feel free to ask in the comments below. If you have any questions regarding the game change, please post on the official forums here or contact SOE's Customer Service department here. Also don't forget to check out Desert Owl Games' website which will have more information regarding PoxNora soon.
Thank you for your ongoing support and most importantly, all the memories we've celebrated together in game over the years. We hope you will continue to enjoy PoxNora and be active on Wikia. We'll miss you!!
-Yaviey, Wiki Project Manager @ SOE (talk) 23:47, February 20, 2014 (UTC)