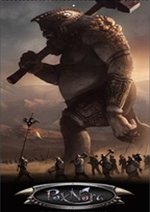 Welcome to the home of the official PoxNora wiki! Stay tuned, as we're gearing up with a site re-design.
News
All Runes Uploaded
All runes from the site now have their own page. A few pages may have formatting issues due to the importer being lenient about leaving old code how it was.
Official Wiki!
This wiki is now the official PoxNora wiki.  Feel free to message me for more information.
What can i do to help?
There's still a lot to do, and every little bit helps.  Check the below link for any pages that have yet to be made.
Place Comments in comments section
Make sure to not edit anything above the Comments section, as it will be overwritten when the pages are automatically updated by the bot scripts.