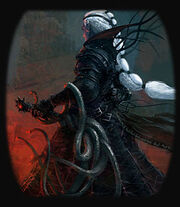 Elves
are one of many
races
occupying the Poxnora universe.
Elves
are primarily found in the
K'thir Forest
although there are also
Elves
in the
Underdepths
, mixed with the race
Demon
.
Elves
are a diverse
race
and are not restricted to following any one theme.
RESERVED
Rune Interactions
Augment
The following Abilities, Spells, Relics, Equipment use the term Elf.
Table of all Elves
Augment
RESERVED
RESERVED
Future/Past Development
Augment
RESERVED
Pictures/Artwork
Augment
RESERVED
Community content is available under
CC-BY-SA
unless otherwise noted.